TumbleOn app is the best Tumblr app for viewing images. Get lost exploring images on the beautiful iPhone app and iPad app.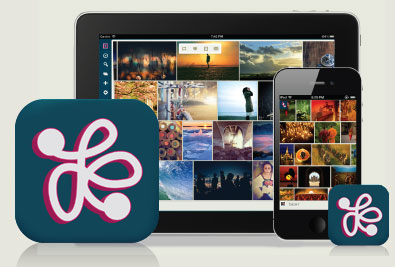 for iPad
Taking advantage of the gorgeous screen, TumbleOn HD is the best Tumblr app for iPad for viewing images. Happily get lost exploring.

for iPhone
Even on the go, TumbleOn lets you view and discover Tumblr. Don't let the small screen slow you down with a Tumblr app for iPhone.



  Tumblr-powered, image-centric

TumbleOn is great even if you aren't a regular Tumblr user. We built TumbleOn on top of Tumblr because of the amazing images that are constantly posted by the huge community. With TumbleOn, you can view any Tumblr photo blog, even without a Tumblr account. The app features more than 100 hand-picked photo blogs in the "Staff Picks" section to get you started.

  Explore and discover great photos

Swipe through high resolution pictures from your favorite blogs.
Find great photo easily by searching with tags (such as our favorite: #business cat).
Analyze a blog to discover new blogs to follow.

  Fast ways to view amazing content

Log in to Tumblr to see images from your Tumblr dashboard, likes, followers and all of your blogs.
Bookmark blogs and tags to quickly find them again within the app.
Create groups of blogs to view several blogs at once.
Save time by seeing which posts are new since the last time you viewed a blog.
View your favorite blog, group or tag in slideshow mode (iPad landscape mode only).

  Share your favorite photos, easily

Share images by reblogging, liking, emailing, or saving them to your device.
Upload your own great photos from your phone's camera or camera roll.
Add your own comments and tags to any photo your reblog or post.
For reblogs and new posts, queue them for later or post immediately.
Long-press controls from the photo stream allow you to quickly share images.

  More

View animated GIFs and multi-photo sets.
View captions for posts in Safari or TumbleOn.
Multi-account with following and follower support.
Adjust the photo stream row preferences to customize the experience.
Configurable HD image setting for slow networks.
Password lock screen protects your privacy.


See more of TumbleOn in action on our Videos page!
TumbleOn is made by Pocket Sized Giraffe, LLC. Pocket Sized Giraffe is a team of 3 based in Austin, Texas. TumbleOn and Pocket Sized Giraffe are not affiliated with Tumblr (the company, or the service).
This application uses the Tumblr application programming interface but is not endorsed or certified by Tumblr, Inc. All of the Tumblr logos and trademarks displayed on this application are the property of Tumblr, Inc.